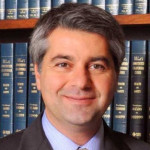 Bankruptcy attorney Roland Kedikian helping individual and businesses in Glendale since 1997. If you are considering  chapter 7 or Chapter 13 bankruptcy Call (818) 409-8911 and learn from an experienced bankruptcy attorney in Glendale your options and make an informed decision. For a free, detailed consultation, contact Glendale bankruptcy attorney Roland Kedikian and begin the fresh start your deserve. Our Law Firm practices in bankruptcy law exclusively.
We are dedicated to providing quality and affordable bankruptcy services to Glendale residents. We can deliver bankruptcy solutions that eliminate debt and protect your assets so that you can keep your home and vehicle. We have been helping Glendale debtors file for bankruptcy since 1997 and we can help you.
We Make Bankruptcy Hassle free
Whether you have a hard case or many questions, my goal is to guide you through the bankruptcy process with no or minimal stress.  Attorney Kedikian has helped Glendale residents get the bankruptcy discharge and all the protection available under bankruptcy law. I understand the hardship you experience because I practice in bankruptcy only. It would be my privilege to represent you. I work with individuals and businesses just like you. Call today, do not delay, and learn your option. You don't have to decide, just learn your options from the best qualified bankruptcy attorney in Glendale.
Free Consultation with Attorney Kedikian
You will never be pressured to retain our law firm. In fact, after your initial consultation, we will recommend you go home and consider all your options. We pride ourselves on providing prompt and cost effective bankruptcy services to our clients. The facts of each case are different. We do not want to charge just to give you information about your options. We only want to charge you if we can help. We will provide a detailed, free consultation to analyze all your options.
Filing for Bankruptcy will: Stop harassing phone calls, Stop wage garnishment, Stop repossession, Stop foreclosure. And give you a chance to: Rebuild your credit, Buy a home, Save for your children's education and your retirement, Get A Fresh Start, And usually keep all your assets.
Chapter 7 Bankruptcy
If you have been told by another attorney that you do not qualify for chapter 7, make sure you talk to me. We have obtained chapter 7 discharge to many clients who were advised by other attorneys that they do not qualify for chapter 7. We have successfully represented clients through US trustee audits and independent auditors and obtained discharge to high debt, high income individuals. We only practice in Bankruptcy so we know how to use every deduction and expense to keep you in a chapter 7 if that is to your advantage.  Chapter 7 will allow you to wipe out all dischargeable debt. Chapter 7 is the preferred chapter to file under the bankruptcy code. Usually your bankruptcy is completed within 3 to 4 months. If we can not do a chapter 7 for you, it can not be done.
Chapter 13 Bankruptcy
Chapter 13 is useful if you have a home facing foreclosure, and your goal is to keep the home and you have the ability to make current the payment through the chapter 13 payment plan. Let us analyze whether bankruptcy is right for you and under which chapter you are better protected. Call now and ask to talk with Glendale bankruptcy attorney Roland Kedikian.
Sincerely Roland Kedikian, Esq.